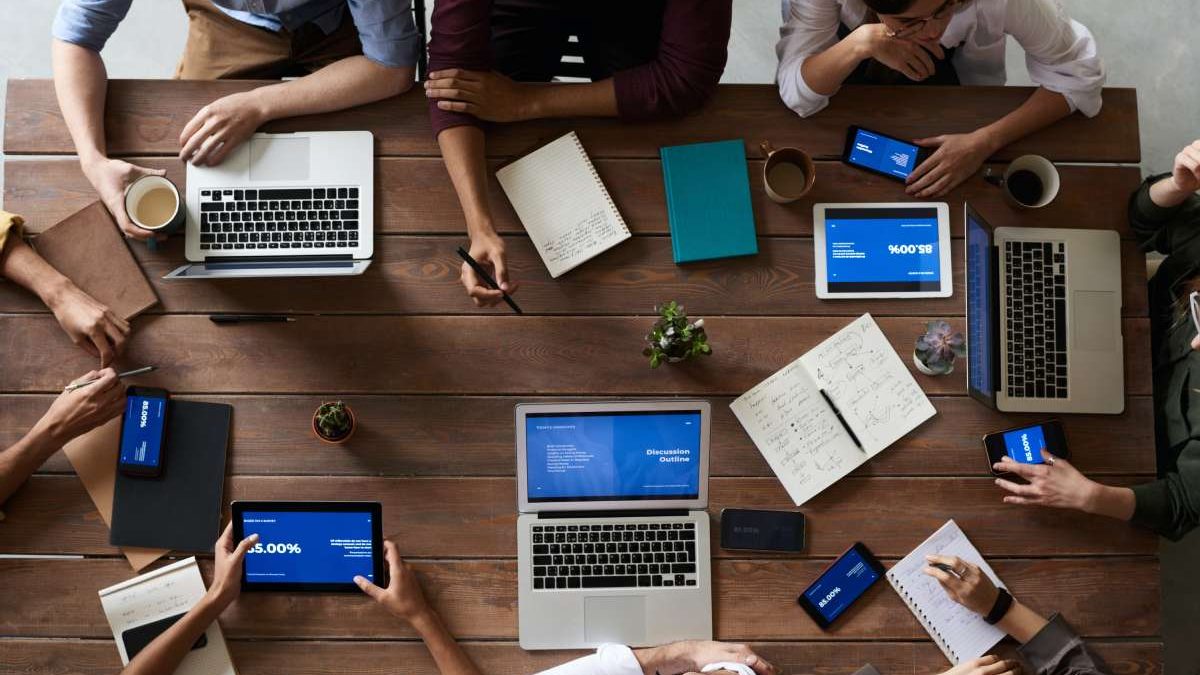 What are the types of agencies in communication? – The communication, marketing and advertising market have been pulverized to shelter more and more different models of agencies.
And what has caused this is the emergence of new categories, media formats, technologies and marketing strategies.
Ten years ago, this market still didn't deal with digital influencers, Instagram, programmatic media, inbound marketing and many other elements that appeared or gained popularity in the last decade.
This transformational scenario has shown that traditional advertising agencies can often not be enough to help advertisers achieve specific marketing goals.
For this reason, we successfully listed the types of agencies that currently exist, their main competencies and how they adapt to the different demands of advertisers.
1. Advertising agencies – What are the types of Agencies in Communication?
Here, we have the older and more traditional models of agencies. Since the 18th century, advertising or advertising agencies have taken care of planning, creating, buying media and executing advertising campaigns for other companies.
The role of the advertising agency is to be an intermediary in the relationship between customers and media outlets. She also bridges and coordinates the work of production companies, printers and other suppliers at the behest of advertisers.
Advertising agencies must make the best use of their clients' advertising funds. For this, they are responsible for creating the pieces and selecting the vehicles and media outlets that best promote the products, services, ideas and information requested by the advertisers.
This agency will generally handle your campaigns and ads on TV, the internet, out-of-home media and other media. Your profile is more general.
2. Communication agencies – What are the types of Agencies in Communication?
Communication agencies have a broader scope than advertising agencies.
They will deliver you advertising campaigns, but, in the same way, they will take care of institutional advertising, brand management, public relations and internal communication of your company.
It is an action that is not purely commercial but also institutional.
3. Full-Service Agencies
Full-service agencies, or 360º agencies, have the broadest range of services among the agency models.
They can deliver what an advertising and communication agency provides, but with some extras.
Full-service companies have multidisciplinary teams that unify the skills needed to handle all communication and marketing for a client.
These agencies can develop websites, automate digital marketing, promote events, create packaging, carry out promotional actions at points of sale and, of course, manage advertising campaigns in digital and physical media.
Full service can be a good option for those with more robust marketing demands and greater volume.
4. In-house Agencies
The "houses" are the agencies that serve a single client and can form a company's department with autonomy to carry out its communication and marketing projects.
Google, Apple, Intel, Unilever and Nubank are companies that set up their in-house branches.
But a point to be highlighted is that the participation of advertising agencies does not die with the adoption of houses. Specific demands, such as media purchasing agencies, can be contracted by in-house companies.
In addition, advertising agencies can set up dedicated teams to act as houses for clients/advertisers.
The advantage of this model is the closest experience of marketing professionals with the client's internal team, which can bring more agility to the delivery of projects. On the other hand, maintaining an in-house agency can be more expensive and bureaucratic.
Public relations agencies
The role of PR agencies is to make their clients able to transmit, to the internal and external public, the image they want for their brands, products and projects.
Public relations agencies set up communication plans, manage social networks, manage crises, write press releases, and seek contacts, partnerships and spaces in communication vehicles.
Often, PRs manage a company's press office work.
6. Digital marketing agencies – What are the types of Agencies in Communication?
Digital agencies are the ones that take care of the creative, technical and analytical development of digital marketing strategies for other companies.
In practice, digital marketing agencies can create and develop websites, manage Google Ads campaigns, produce content for social networks, relate to followers, drive SEO, and monitor results in Analytics, among other services.
These agencies are more suitable for companies with e-commerce, websites, blogs, digital products and strategic actions on social networks.
7. Content Agencies
In this model, agencies are focused on writing content for other companies. These agencies work under the prism of inbound marketing and content marketing.
They produce videos, blog articles, social media posts, e-books, infographics, emails, podcasts, texts for advertising campaigns and other formats.
Its goals are to bring more engagement to brands, make companies an authority in their markets, educate their audiences and, of course, generate more qualified leads.
8. Design Agencies
most excellent, there are agencies focused on writing, and there are also design specialists. Its role is to combine usability and attractiveness in all brand content and visual contact points with its audience.
A design agency can take care of everything from creating a billboard ad through diagramming an infographic to a company application's UX.
It is common to hear the name of creative boutiques or creative hubs in this group and in the previous model (of content agencies).
9. Social Media Agencies
The name is pretty self-explanatory, but it's always good to validate that social media agencies are the ones that take care of a company's performance on social networks, such as Facebook, Instagram, YouTube, Twitter, etc.
These agencies will work on the relationship between brands, influencers and people on social media. They will not only establish the way these companies communicate on the networks, but they will also set up editorial calendars, schedule publications, respond to the public, take care of driven campaigns, etc.
10. Web Development Agencies
If it is difficult to find IT professionals or agencies that know to program, there are also development agencies.
Creating, implementing and optimizing apps, websites, blogs, and e-commerce are some of the most common functions of tech agencies.
To be more exact, these agencies will take care of systems integration, layout creation, configuration, and usability of web applications.
11. Live Marketing Agencies
Let's talk about live marketing agencies leaving the digital compass a little. They are responsible for all actions that promote the "brand experience" in real-time.
These agencies will be responsible for the promotional actions of advertisers at events, fairs, congresses, points of sale and social networks. Among these actions, we highlight the offers of tasting, gifts and packaging personalization. Anyway, the idea is to associate these experiences and sensations with the advertising brands in a positive way.
As well as advertising, message and full-service agencies, it is common to see these companies planning and intermediating advertising campaigns.
12. Branding Agencies
Branding agencies focus exclusively on building and managing brands. These agencies will support other companies in developing value propositions, positioning, visual identity, brand persona, tone of voice and everything related to brand and product strategy.
For those looking for a way to organize, structure and facilitate a brand's communication with its stakeholders (customers, employees, suppliers, press and investors), branding agencies are of great help.
Its scope is very similar to advertising, communication and PR agencies. Still, the difference is that branding agencies will not run advertising/commercial campaigns or mediate with the press, for example.
Internal marketing agencies
Internal communication agencies plan, create and execute marketing actions for a company's employees.
In practice, these agencies can help create employee onboarding manuals, motivational lectures, satisfaction surveys, internal public content, and other activities that improve the organizational climate.
14. OOH Agencies
These remain the agencies that help design out-of-home advertisements, plan, negotiate with vehicles and execute movements designed exclusively for outdoor media formats, such as street clocks, billboards, shelters and subway billboards.
They usually act as a bridge between agencies and vehicles, being an arm specialized in OOH media.
Although NOALVO delivers services similar to OOH agencies, the main difference is that we are a technology startup for planning, executing and measuring outdoor media campaigns. We are more committed to delivering better-targeted media plans and taking advantage of geo-located data and social networks.
Related posts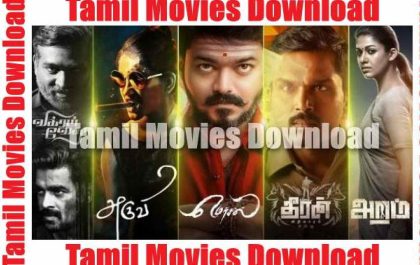 Tamil Movies 2023, Upcoming Tamil Movies, Tamil Movies Releasing 2023
Tamil Movies 2023, Upcoming Tamil Movies, Tamil Movies Releasing 2023 – It's a Pongal season, and what better time to…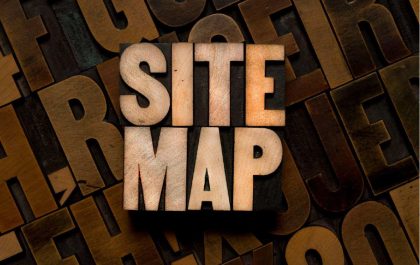 Minishortner.Com What Is Sitemap
Minishortner.Com What Is Sitemap – So, one of the essential parts of SEO is the process by which the search…